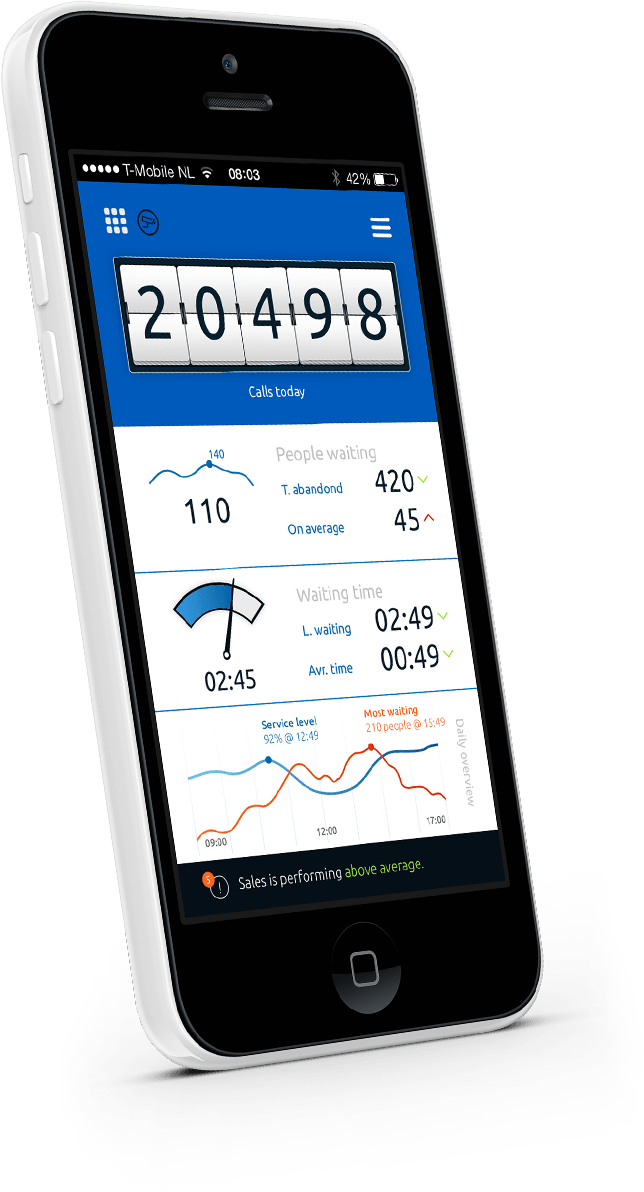 Contact center statistics
Real Time Stats
With the RTS server, all of your data becomes accessible at any moment, using any device, anywhere in the world.
RTS enables contact managers to easily check the status of their contact center. It enables supervisors to display queues, in real time, using a smartphone or tablet. And it enables agents to view the status of the contact center on a large wallboard or monitor.
Real Time

Flexible

Clear insights
Your key metrics
in clear focus
Your business vital goals in focus, keeping you always on top of your contact center.
Let real time data
help you
With real time statistics you will know what is going on at the exact moment, no more waiting.
Understood
in a glance
Together we choose the information that will help you perform better, giving you that clear picture.
Real time Statistics
Not every 15 or 5 minutes. You decide how often, even every second!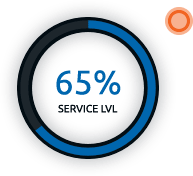 RTS
Real time, example 1 second.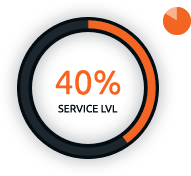 Newer systems
Available every 5 minutes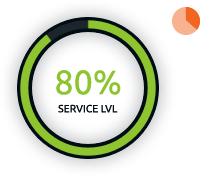 Most systems
Available every 15 minutes
features that make work easier
The things you where missing are here!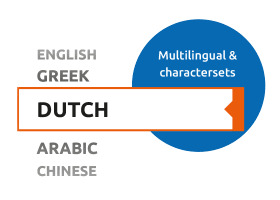 multilingual & charactersets
Never worry that your agents don't understand english again. We got you covert, so they can understand your key metrics.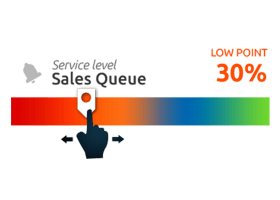 Less stress with personal notifications
The ipad & mobile versions give you the options to be notified when you want. Set your own notifcation thresholds.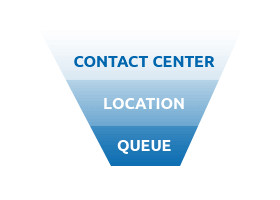 Dive into details
if you need
The ipad & mobile versions show the important information first. Then zoom in to discover detailed information as you need it.
RTS App example by us
you can also build your own if you want
Color indications
Understand situation without reading
RTQ integration
Historical data & comparison
Indicator of process
Seeing if it goes better or worse
Menu access
Easy access to everything
Notification center
Be on top of changes and view logs
RTQ interaction
Show highest or lowest moment of the day
Quick queue access
Check on queues or switch between them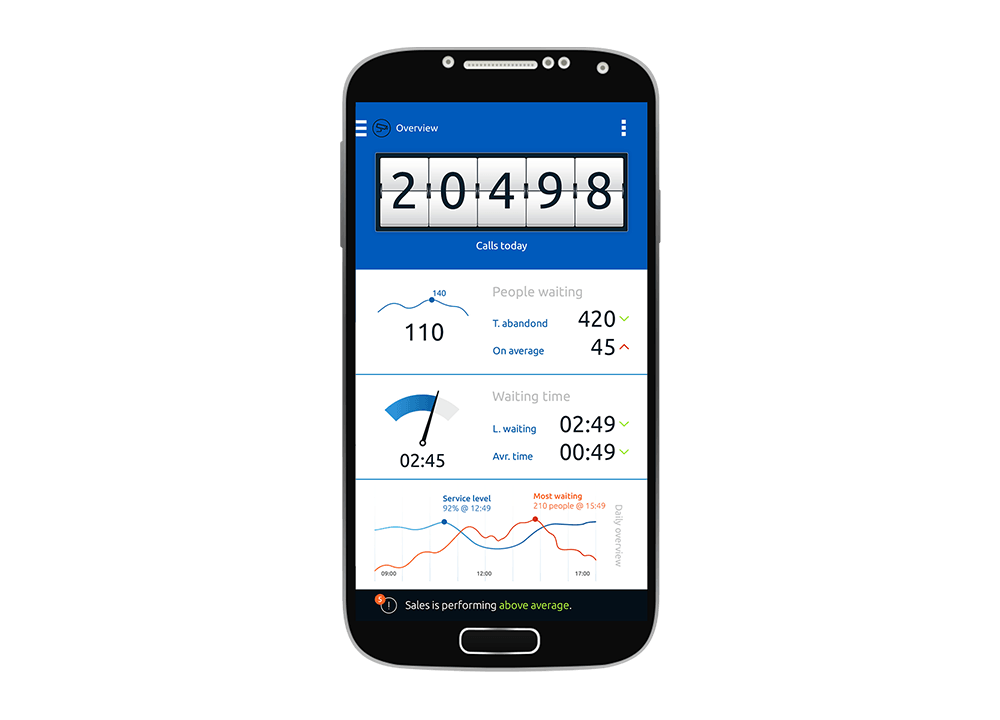 Indicator of process
Seeing if it goes better or worse
Overview of locations
From overview to detail page of each location with a tab
Interactions overview
See which interaction
needs more agents
RTQ integration
Historical data
& comparison
Compare against average
Your main queues
always insight
Quick queue access
Check on queues or switch between them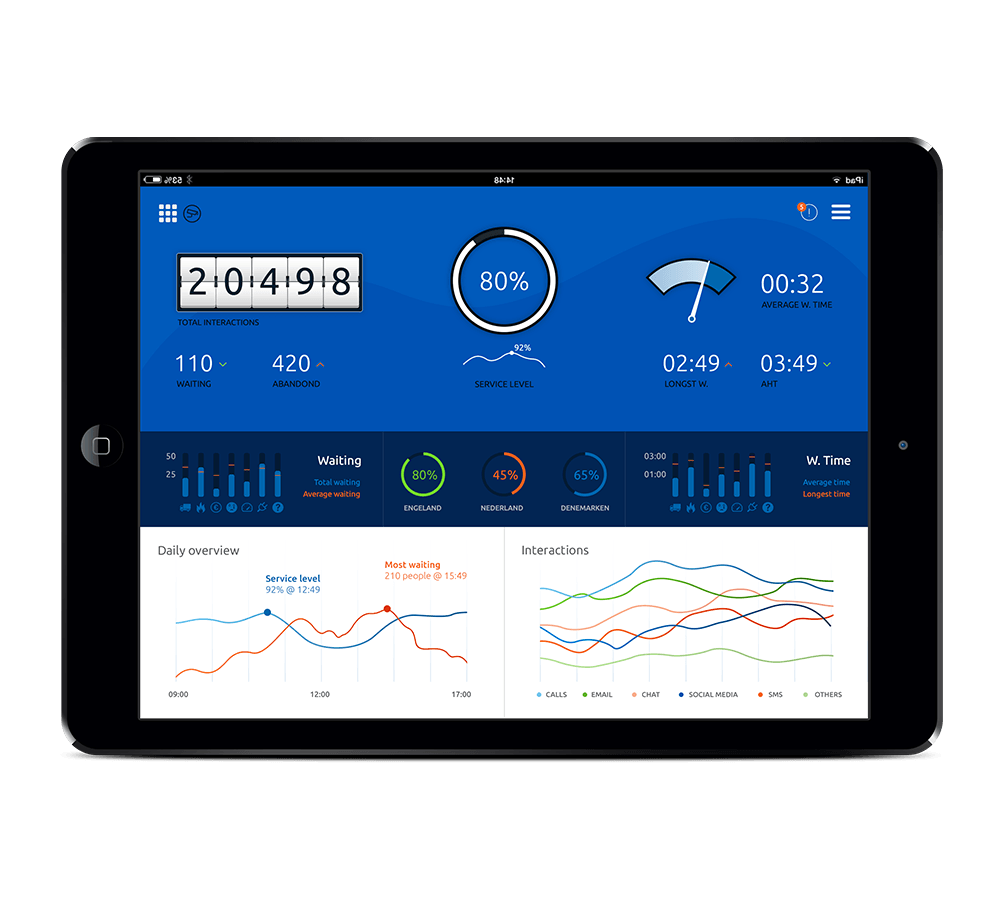 wallBoard examples
Your needs & goals visualised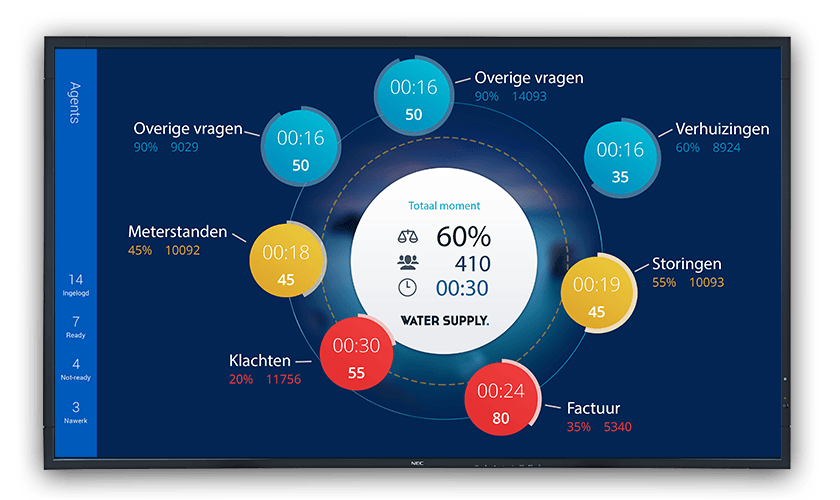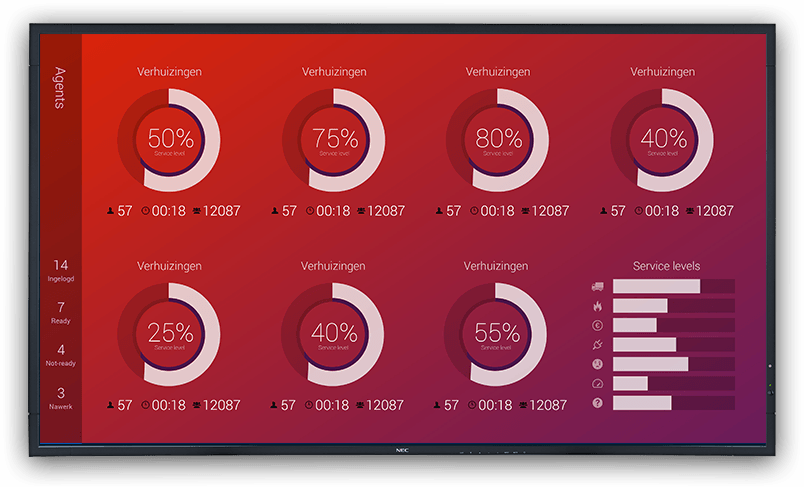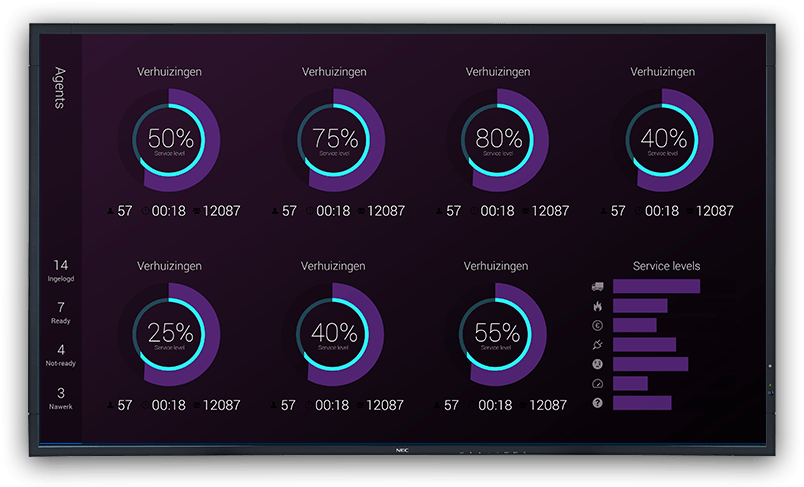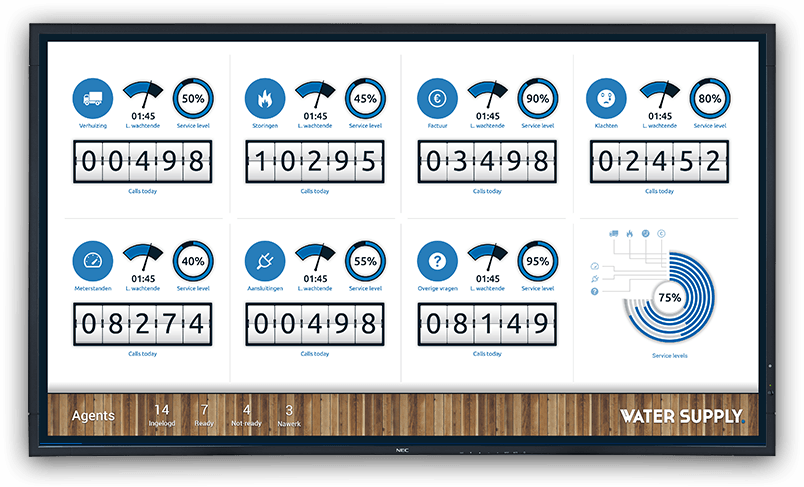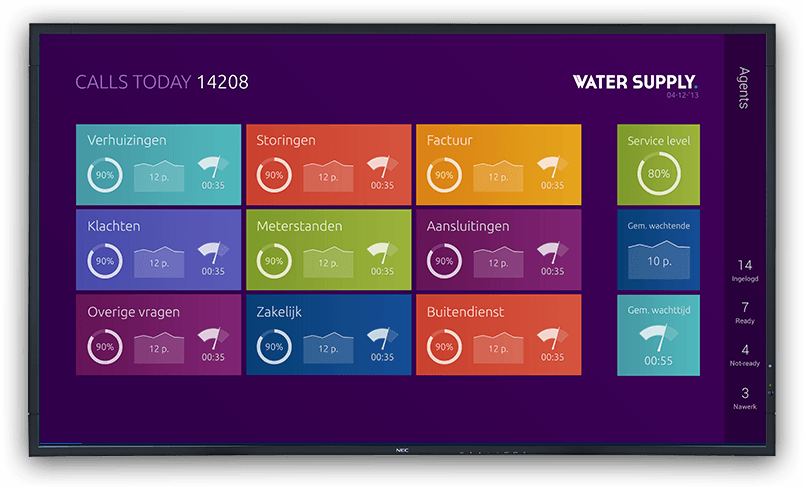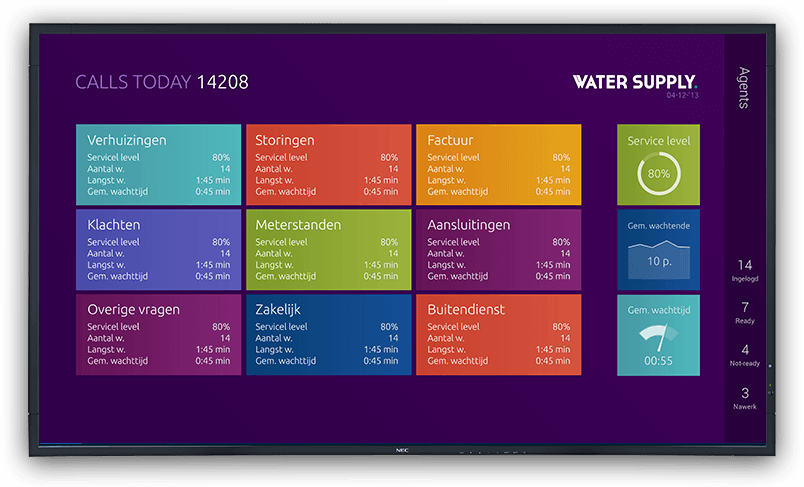 Display actual waiting times
on your website to increase the support experience
With RTS it is very simple to display actual waiting times on your corporate website. You can give your customer insight and persuade them to send an e-mail or call later. Combined with RTQ you can even show your customer when you expect better attainability.

With RTS / RTQ you can manage traffic the way you want!

Browser based
RTS is fully browser based. Leaves NO footprint. It supports all browsers.

manage traffic
With RTS it is easy to manage all your traffic. Easy for the manager, supervisor and agents.

Future proof
RTS is built with the latest tools. It is fully HTML 5.

Api: build your own
With the API from Prime Contact it is easy to build your own web page.
Scalable
You can run RTS on one, two or multiple systems. It also supports High Availability.

big data
With RTS it has become even easy to manage big data.
3+ workdays implementation
Discover the details
Order RTS today
Start improving your contact center tomorrow